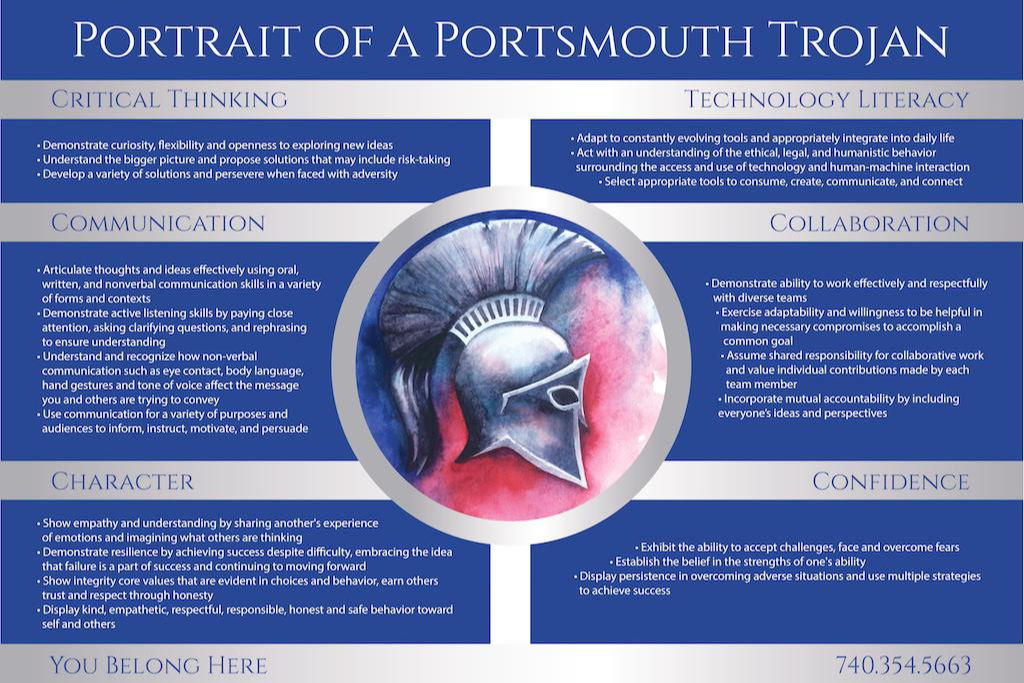 Portrait of A Portsmouth Trojan
Trojan Families:
Two years ago our district started on our journey to create our "Portrait of a Trojan". The Portrait contains the competencies that many separate entities identified as being the most important for our graduates to compete for jobs in the future. We surveyed groups of students, teachers, staff members, parents, business partners and our board of education members in order to identify these competencies.
They are:
Critical Thinking
Communication
Character
Technology Literacy
Collaboration
Confidence
All of our staff members have been or will be trained on how to implement these competencies through deeper learning opportunities in their classrooms and you will be able to see their efforts through upcoming showcases on our Facebook, district website and YouTube channel. We look forward to sharing all of the exciting things going on in our classrooms.
Thanks,
Mr. Dutey