The staff of Portsmouth City School gathered for a special luncheon on Friday, Aug. 26, 2022, to recognize those who have served the district continuously for many years. The high school cafeteria was filled with laughter and good food as employees took this final moment to be together before the start of school on Aug. 29.
---
"This is a fun time to get them up in front of their peers and thank them personally. We always have little gifts based on their years of service," said Portsmouth Superintendent Scott Dutey. "We try to create a family atmosphere, and every year we strive to do better. When folks get here and see for themselves, they usually stay. Folks are happy to be here. Once a Trojan, always a Trojan."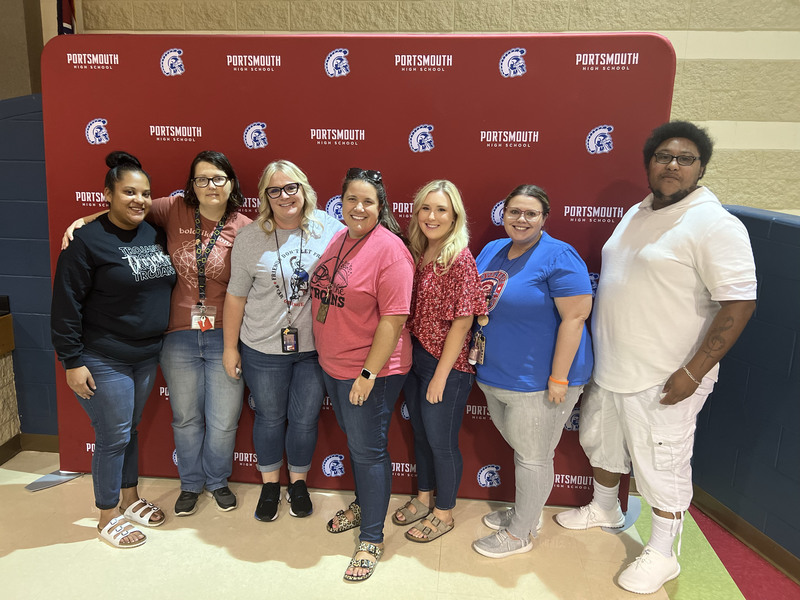 Recognized for five years of service were Katie Anderson, Sarah Bock, Megan Cornett, Stacey Cunningham, Julia Evans, Eve Gullett, April Jones, Jeff Lewis, Tony McKrimmon, Andrew Thomas, and Andrea White.


Recognized for 10 years of service were Nora Carver, Judy Church, Michele Janney, and Brittany Wright.


Recognized for 15 years of service were Claudette Arms, Angela Byers-Johnson, Jordan Click, April Deacon, Abby Hughes, Sue Kemp, Chrystal McCain, Angie Mills, Paulette Mitchell, Tracy Pendleton, Stacey Ratliff, Stacey Reed, Melissa Rodbell, Corinna Smith, and Jason VanDeusen.


Recognized for 20 years of service were Amanda Chabot and Sharon Dillow.


Recognized for 25 years of service were Kim Bower, Polly Bowman, Tony Lavinder, and Amy Stamper.


Recognized for 30 years of service was Arthur Lard.

Recognized for 35 years of service was Pam Waller.
Recognized for 40 years of service was Bill Smith.
"I've always enjoyed my job here at Portsmouth City Schools, and I've tried to do a good job," Bill Smith said.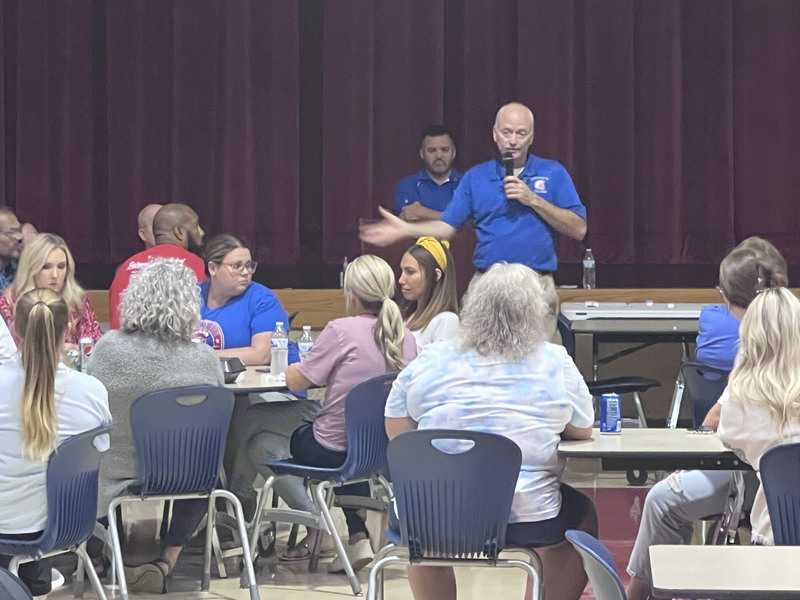 For more information about Portsmouth City Schools, visit online at www.portsmouthtrojans.net, or like their page on Facebook.